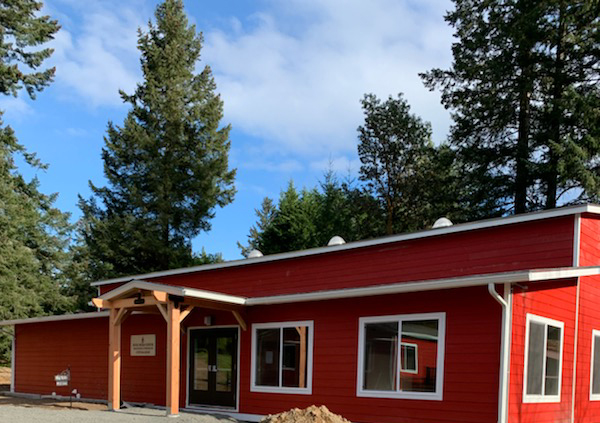 Big Kids & Kids Club are now at the New Campus!
Kids Club & Big Kids programs are now taking place at the new property. The address is 8225 High School Rd. Drop off and pick up times are the same as previous summer hours.
New phone contacts: Big Kids 206-842-0238
Kids Club 206-780-1421
Children's Center
Ages 2-1/2 to 5 years
Open Monday through Friday, 6:30am to 6:30pm
Big Kids
Grades K-2nd
Open Monday through Friday, 6:00am to 6:30pm
Kids Club
Grades 3-6th
Open Monday through Friday, 6:00am to 6:30pm
NEWS FROM BICCC CONCERNING COVID 19
March 27, 2020
Dear BICCC families,
We hope you are all staying safe and occupied during this extraordinary and trying time. Although most of our families are sheltering at home, we continue to keep our doors open, operating as an essential service under the state "Stay Home, Stay Healthy" guidelines and maintaining protocols for the health and safety of our students, families, and staff as outlined in our earlier communication to you.
We are doing so in order to provide childcare to the essential workers who cannot do their important and necessary work from home as well as parents who make the individual decision that it is in their family's best interest to continue to receive external childcare support.
At this time, we will continue to offer full-day service at all our facilities at current school year rates. We hope you will help make our community aware of this low-cost childcare service so that any family that is struggling to secure care for their children will consider us as a trusted resource.
We are also working hard to ensure BICCC stands ready to receive any or all families as soon as circumstances begin their return to normalcy, whether it is to serve students whose parents are recalled to more traditional work arrangements before the school closure is lifted or to resume the standard school-year schedule we maintained before this pandemic struck our region. While it is just impossible to foresee the trajectory of this crisis at this time, we want to preserve our operations to whatever extent possible so that we can immediately pivot to meet each family's needs.
Although we are hoping to maintain current tuition rates in order for us to provide full-day service to our community's essential workers and preserve our operational readiness, please feel free to reach out to our administrative office at 206-842-6525 should you decide to suspend tuition at this time.
We remain inspired by the efforts of our students, staff, and families to persevere through this unprecedented challenge, and we continue to keep good thoughts for the wellness of our community.
With grateful appreciation,
Shelley Long, Executive Director
Patrick Randall, Board of Trustees President
Bainbridge Island Child Care Center has been dedicated to the growth of young children since 1974.